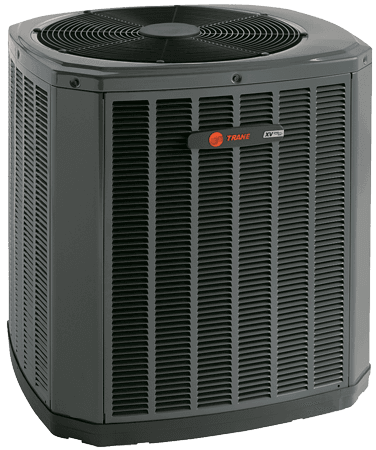 Efficiency Rating           Up to 16 SEER2
HSPF2                          Up to 7.1 HSPF2
Noise Level                            71-73 DbA
Fan Stages                                       One
---
Description
Comfort at a great value
The XR15 has a SEER2 rating of 15.6 and HSPF2 up to 8.1, which makes it a great choice for an energy efficient home.
A system you can count on
Trane products are put through 16 weeks of extreme testing. If they don't pass our tests, they don't go into production. Every heat pump is built to provide total comfort you can rely on.
The dual fuel advantage
Pair your furnace with a heat pump to enjoy the benefits of a hybrid system. Our heat pump primarily heats your home and your furnace steps in when the weather gets too cold. Together, they offer you reliable comfort that could lower your energy costs.
Save energy at home
The XL15's SEER2 rating of 15.6 makes it a great choice for saving energy and lowering your monthly electricity use.
Warranty
10 Yr limited warranty compressor
10 Yr limited warranty coil
10 Yr limited warranty internal functional parts
If the product is not registered within 60 days of installation, Trane's Base Limited Warranty terms will apply.
Call to learn more…