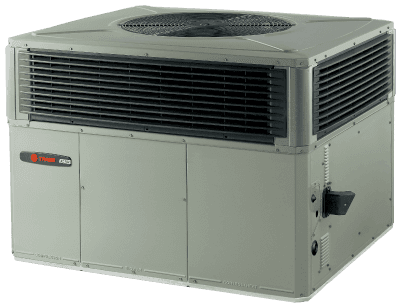 Efficiency Rating           Up to 15 SEER2
HSPF2                          Up to 7.5 HSPF2
Speeds                                            Two
AFUE                                              81%
---
Description
Versatile and flexible
The beauty of the XL15c EarthWise® Hybrid system is that it can handle any temperature requests. With a high-efficiency heat pump working in mild to hot climates, and a dual-stage furnace working in cold climates, this system can handle whatever temperature you might wake up to each day.
Efficient performance
The XL15c EarthWise® Hybrid system offers up to 15 SEER2 for cooling and 81% AFUE for heating. Plus, this system is ENERGY STAR® certified, ensuring an energy efficient and quality performance.
Precise humidity control
Unregulated indoor humidity levels can result in problems like sinus issues, asthma, or even the deterioration of the inside of your home. The XL15c EarthWise® Hybrid system works to avoid and reduce these humidity issues and others you might face with its variable speed Vortica™ blower motors with Comfort R™ while still keeping consistent temperatures in your home.
Improved indoor air quality
Not only does this system fight humidity issues, but it's also compatible with our Trane CleanEffects® Whole Home Air Cleaner, which helps rid your home of dirt, dust, dander, and other harmful particles that may be floating around your home. The result is even cleaner and healthier indoor air.
Durable system
You expect your hybrid heating and cooling system to deliver year after year and the XL15c EarthWise® Hybrid system does just that. Featuring a Spine Fin™ coil, Weather Beater™ top, and a variable speed Vortica™ blower motor with Comfort-R™, this system is made to last.
Features
Trane's XL15c EarthWise® Hybrid Dual Fuel Packaged System is a popular choice that delivers energy efficiency and helps lower your utility bills. The flexible, dual-fuel system, which alternates between gas and electric fuel sources, to cool and dehumidify in the summer and provide comfortable heat in the winter, delivers sustained and reliable performance. With a hybrid system that provides up to 15 SEER2 for cooling and 81% AFUE for heating, this ENERGY STAR® certified system ensures versatile fan settings and year-round comfort, no matter the weather.
Specifications
Every Trane Packaged Unit is designed with high-quality components. Each helps ensure that time after time, your unit will provide total comfort your family can rely on. The XL15c Packaged EarthWise™ Hybrid heating systems include:
Four stages of heating for consistent affordable comfort
Two-stage Climatuff™ compressor
State-of-the-art fan system
Variable-speed Vortica™ blower motor
Ultra-quiet operation
Stainless steel heat exchanger and burners
Heavy gauge, two-tone powder-painted cabinet
Increased dehumidification with Comfort-R™
Advance airflow system for quiet and efficient outdoor operation
Functional louvers with rounded corner guards for added safety
All-aluminum Spine Fin™ coil
Durable Weather-Beater™ top
Compatible with Trane CleanEffects® Whole Home Air Cleaner whole home air cleaner
Warranty
10 Yr limited warranty compressor
10 Yr limited warranty coil
10 Yr limited warranty internal functional parts
If the product is not registered within 60 days of installation, Trane's Base Limited Warranty terms will apply.
Call to learn more…